Alas, the time has come to part with my beloved Tyranid army that took a ton of time and effort to paint. I'm hoping to find a good home for it. Those of you who follow the blog regularly can guess why I'm selling

The army was painted with a range of techniques mixing regular brush/detail work and airbrush techniques. The carapaces have been treated with a satin finish that looks amazing - the shell stands out from the flesh without being overly glossy (you can really see it well on the Trygon photos below). I've also spot-treated certain areas with gloss to make them slimy looking. Note that I am not available to commission additional units/troops for this army.
The army includes (I believe with options and if you proxied this Trygon as a prime you can probably get up around 1750-2000 points):
- Tyranid Prime (converted)
- Tyrant with 2 Tyrant Guard
- 24 Termagaunts
- 12 Tyranid Warriors
- 3 Zoanthropes
- Mycetic Spore (conversion from a toy model)
- 10 Gargoyles
- 5 Raveners
- 2 Hive Guard
- 1 Deathleaper
- 1 Trygon
Here are some photos. There is a buy now button at the bottom if you are interested which takes you to paypal.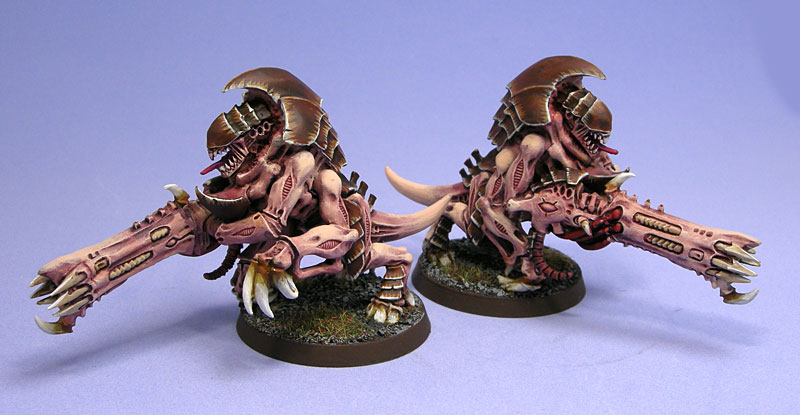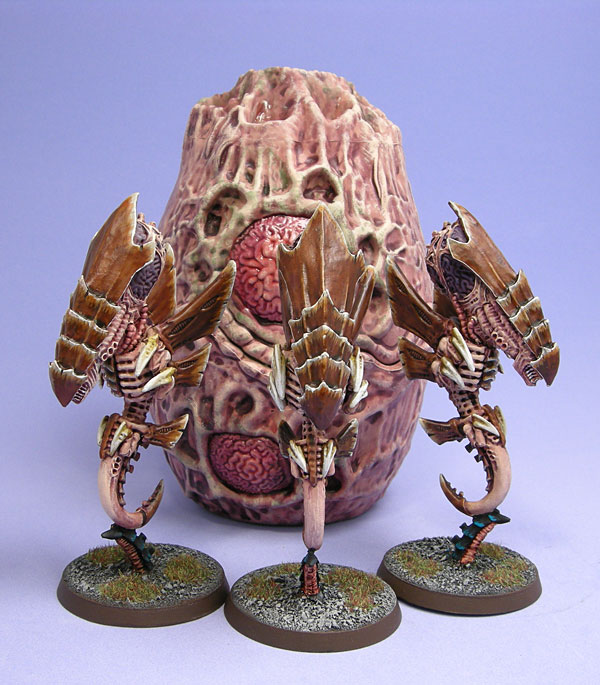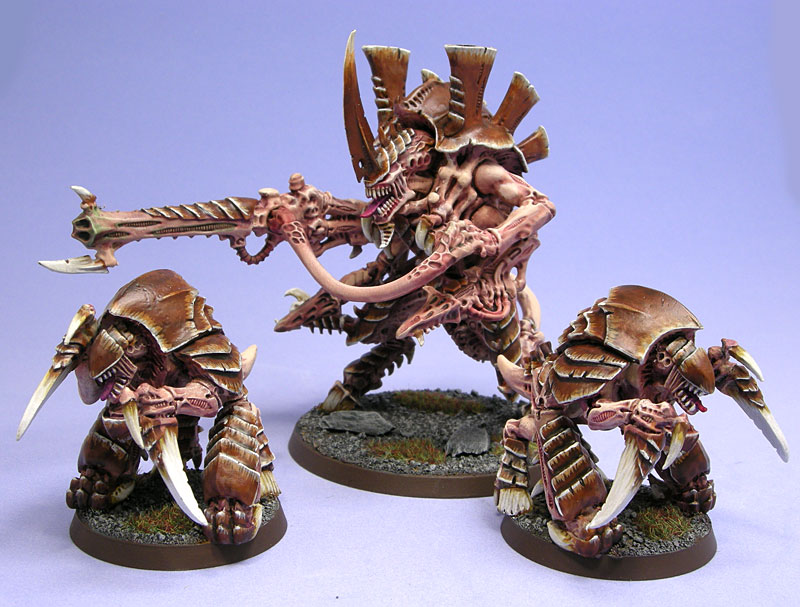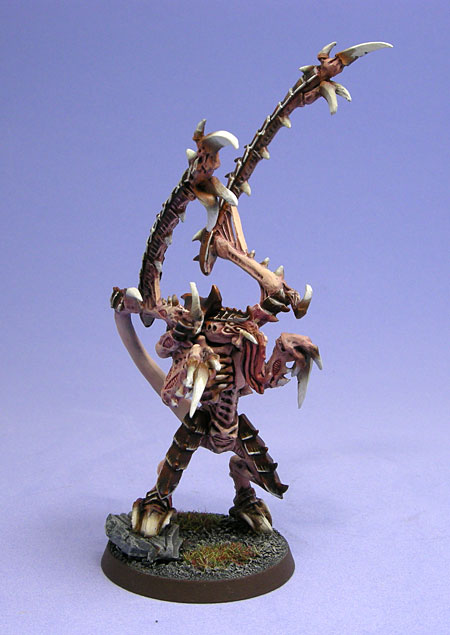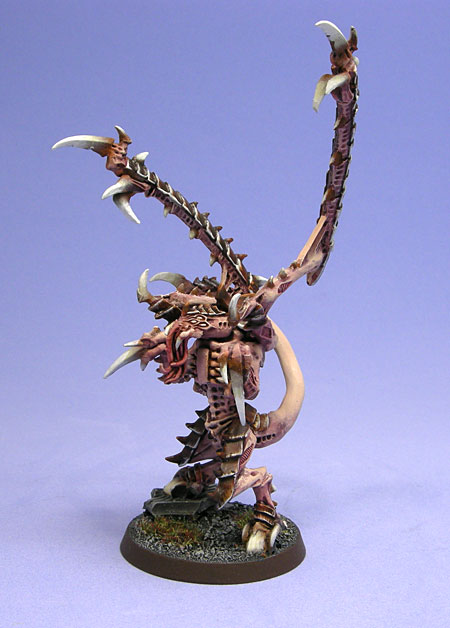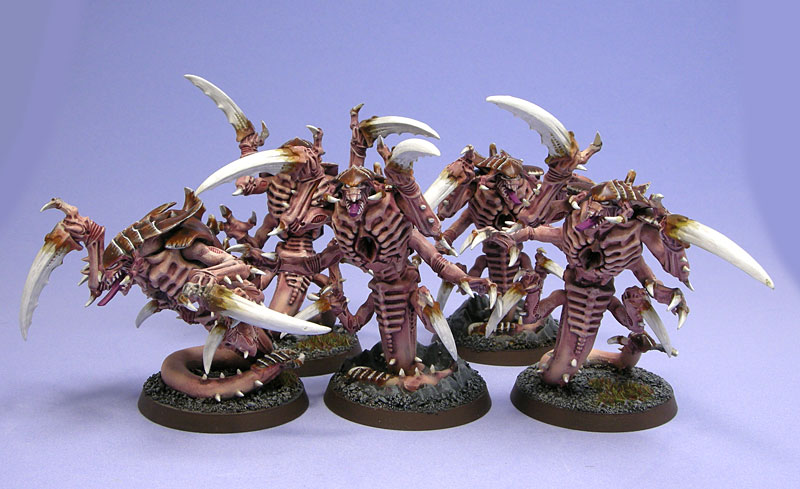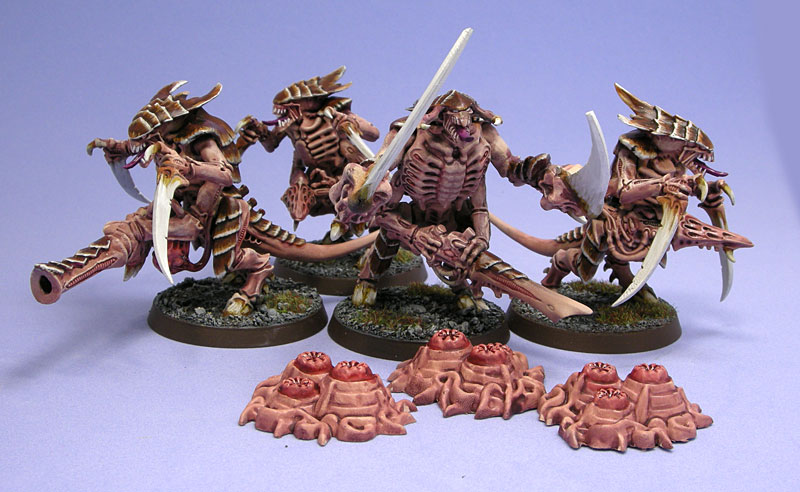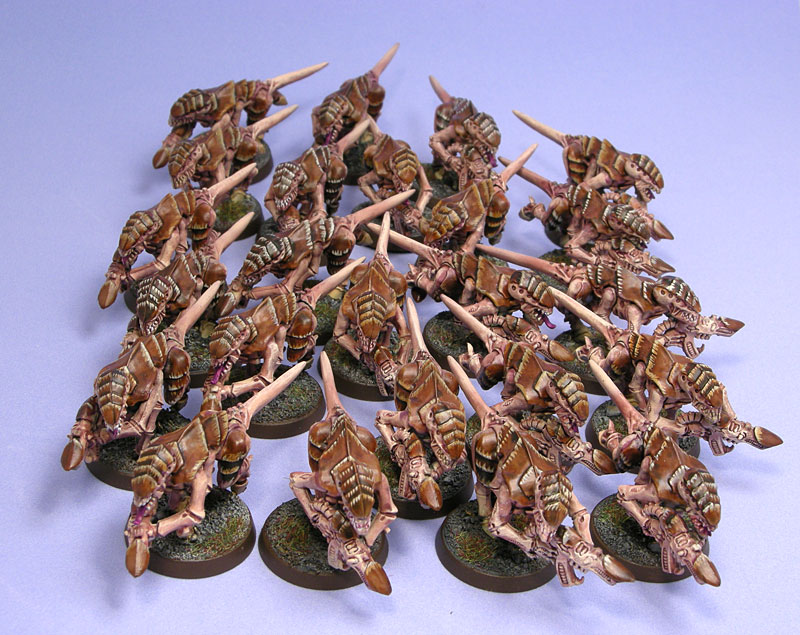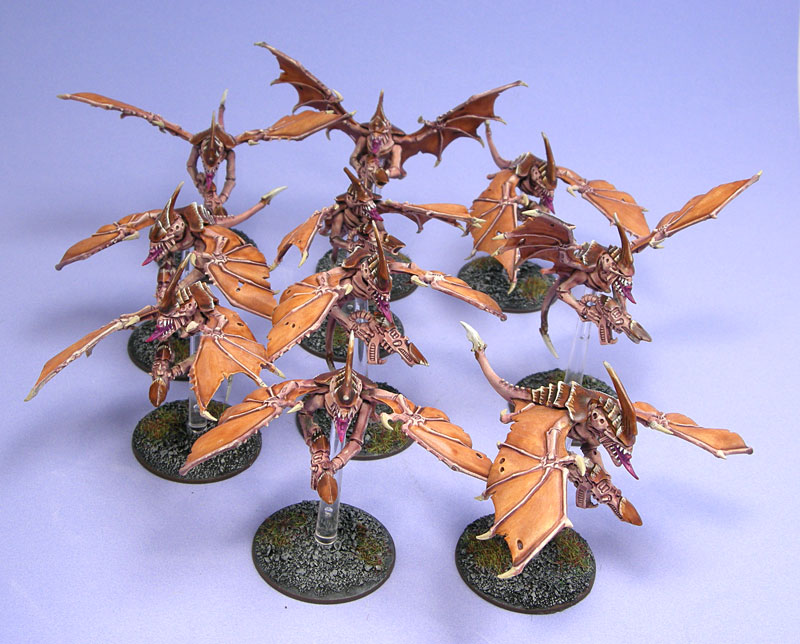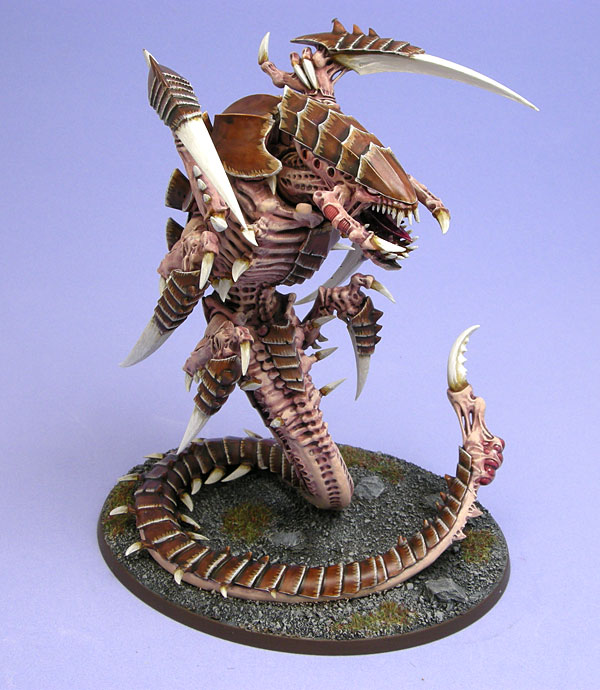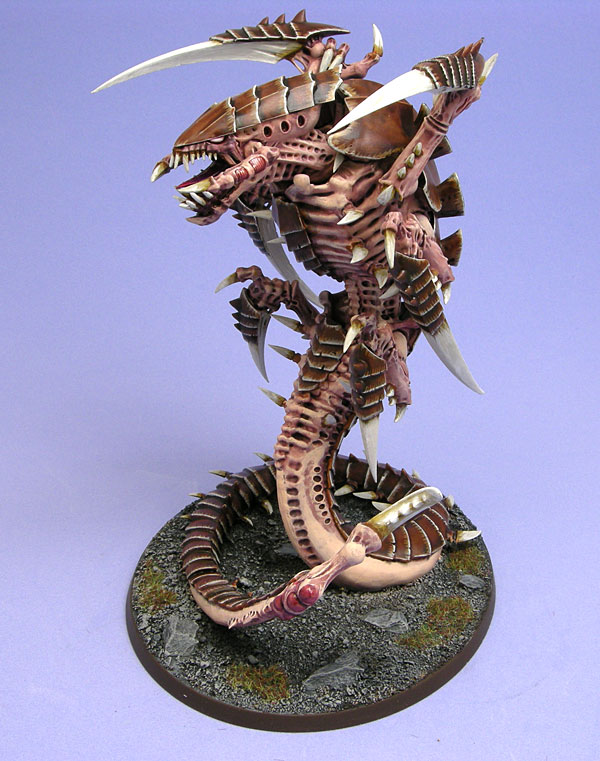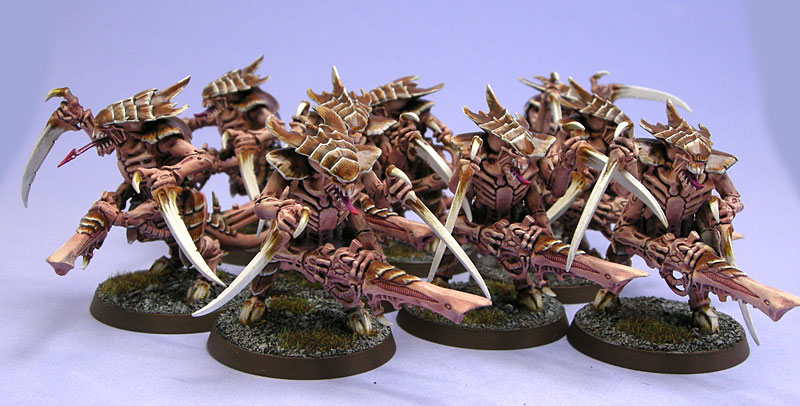 Price: 1450.00 USD + Shipping
(buyer only pays actual shipping, cost shown on paypal checkout is just estimated and difference will be refunded)
NOTE: if the button below doesn't work for you, go ahead and email me any inquiries (or for an invoice) at jarrettL@shaw.ca